Six minute video showing a variety of portfolio work!
(If video is unavailable, click here for streaming version)
---
News: Recently I attended the Little Airplane Academy in Preschool
Television in New York City. A great experience, top flight!
.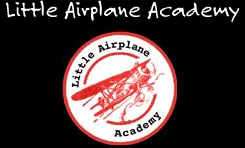 ---
Children's TV Producer Wins Direct Capital's
20th
Anniversary Competition
(Click here for full Article) PORTSMOUTH, N.H., Jan. 16, 2014 /PRNewswire/ -- A Rhode Island-based entrepreneur who produces children's television programming has won Direct Capital's national "Small Biz, BIG Success" award competition and the $10,000 prize that goes with it, the company announced today.

William Culbertson and his North Smithfield company, Whooplah LLC, won the national competition by producing this video that described his work. Culbertson has created a children's television program from scratch -- even sewing his puppets by hand and creating elaborate scenes from recycled materials. Whooplah plans to use the $10,000 prize money to go into production on an upcoming series for PBS.

Direct Capital sponsored the competition as part of its 20th anniversary celebration. Companies competed for the award by producing videos that explain how they will use the prize money; how they make every interaction with their customers remarkable; their passion, scrappiness, and creative problem-solving skills.

"Culbertson's passion for his business and his scrappiness in finding creative solutions to put it all together really came through in his video submission. We are thrilled to be able to give Whooplah a jump start in 2014," said Stephen Lankler, senior vice president for the Portsmouth, NH-based company.

Whooplah was chosen by a panel of judges from the Direct Capital executive staff, based on the judging criteria found here. Over the last several months, small businesses across the country had the chance to enter to win the $10,000 to help fund the project of their choice.
---
Recent Major Projects
- "Muppet Dawn," Jim Henson Rainbow Connection Park (CG Video)
Hyattsville, MD
- "Pennsylvania State University" (features CG Video )
-"Ames Circle of Arts," Ames , IA
To view a streaming video (4 minutes) by the City of Ames for local
broadcast, CLICK HERE! (Windows Media Player)
-"Nature's Trust," Orlando, FL (features CG Video)
- "Tampa Centennial Keep," Tampa, FL
- "Timberwolves," Lake City, Fl
- "Ybor City Medallions," Tampa, FL
- Visit the home page for "Li'l Rhody!"
The award winning children's show produced for Rhode Island PBS
William Culbertson, Executive Producer
Additional Public Art Pages (password required for some, please request):
- GCRTA Puritas Station (features CG Video)
- Guilin Harmony, Guilin, PRC
- Key Largo, Monroe County, FL
- Key West, Monroe County
- Massachusetts General Hospital (features CG Video)
- Massachusetts State House, Cohen Memorial, Boston, MA
-"The Salisbury East Portal and Historic Markers" (features CG Video)
- sanofi-aventis, Tucson, AZ (features CG Video)
-"Shepard Building," Providence, RI
-"Stockton Public Art (features CG Video)
This is a partial listing of projects. Please visit the Public Art page in the
Fine Art section for additional projects.
---
2007 marked the 20th anniversary of the Pont de la Paix Project;
the gift of a bridge to Paris and to the People of France!
Click here to revisit this project that nearly came to be!
---