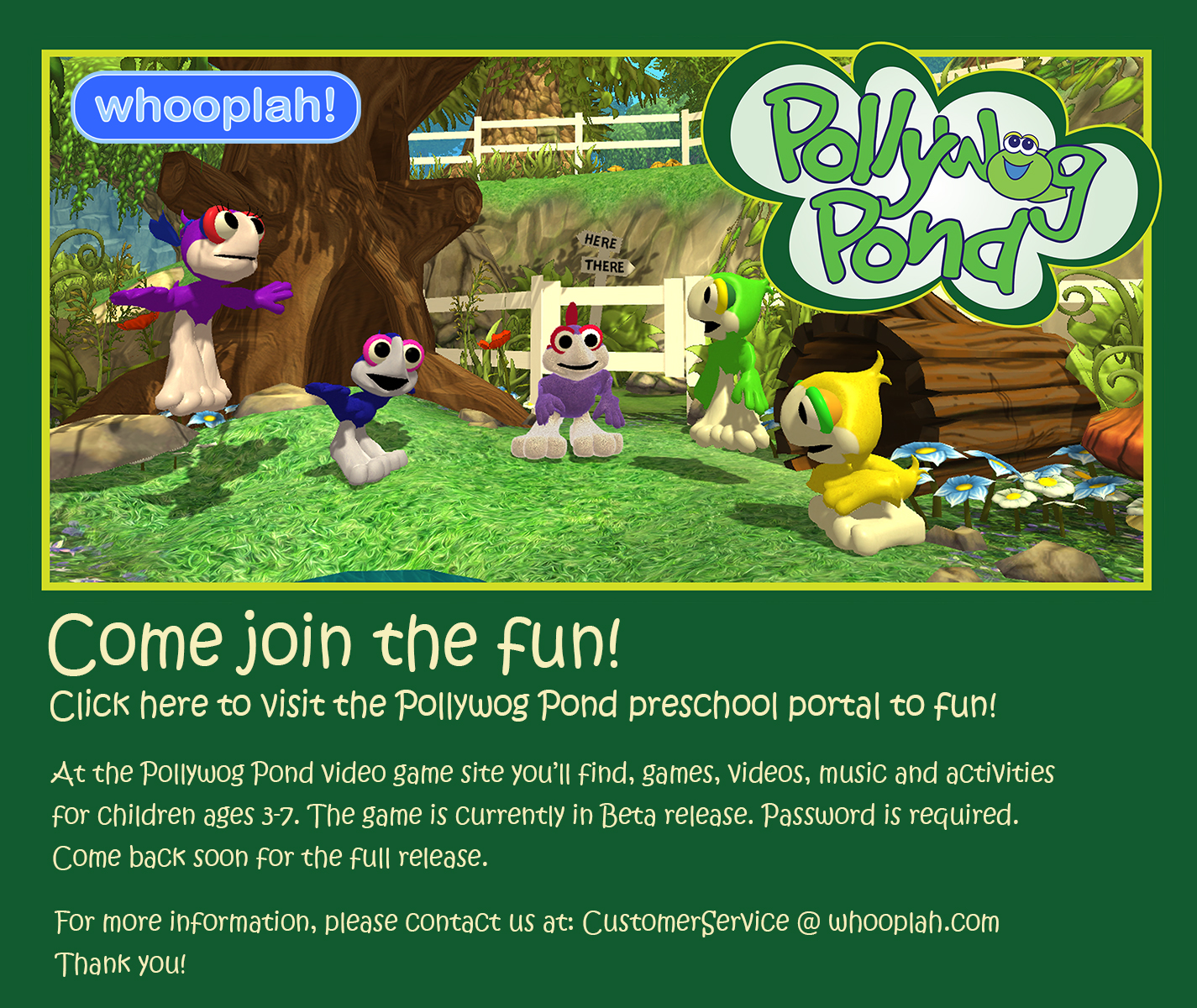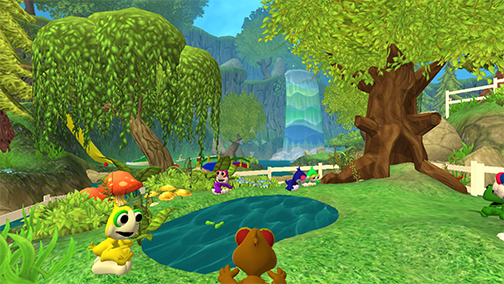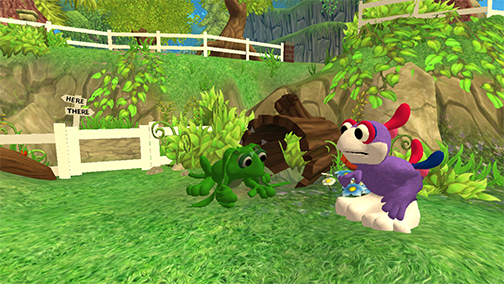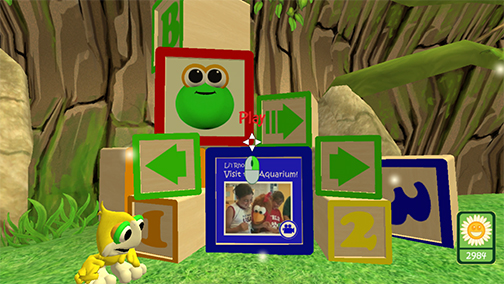 Screenshot in-game of the Pond area. Derb and Weep! The Video Blocks where players can learn!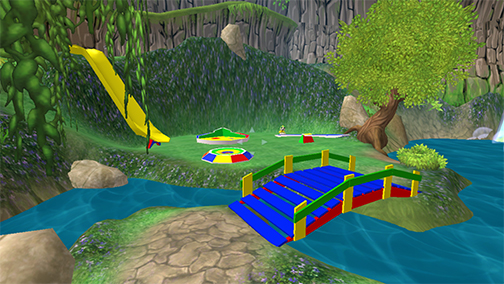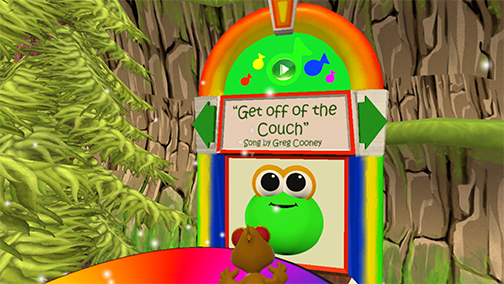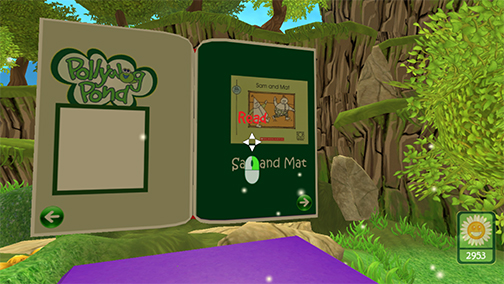 The Playground where players can play! A Juke Box to listen and watch music videos! The Great Book to read stories!

Come visit the little pond, halfway between Here and There!
Home to Derb, Berb, Waddle and Weep!
---
Pollywog Pond Pitch Bible
Click the image below to open: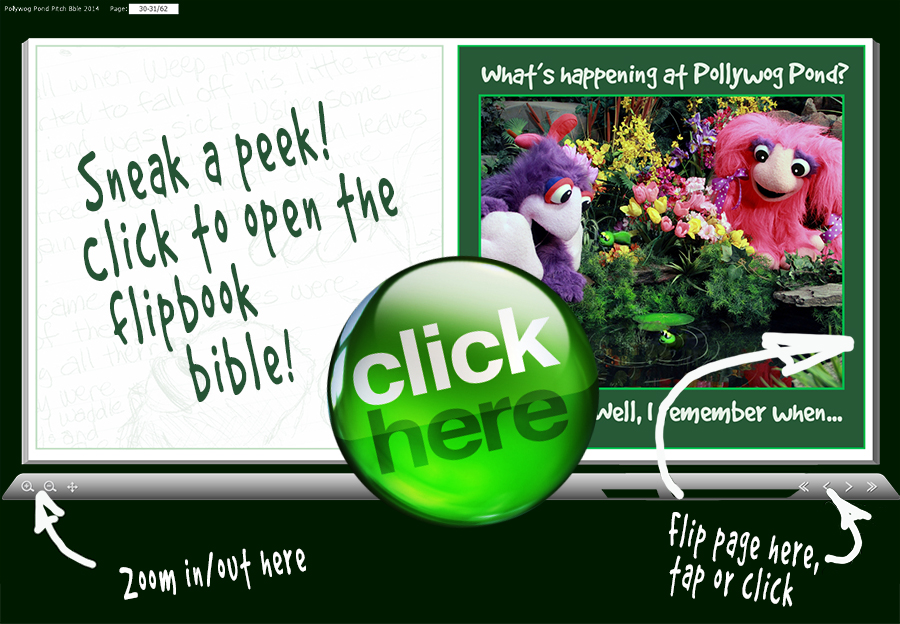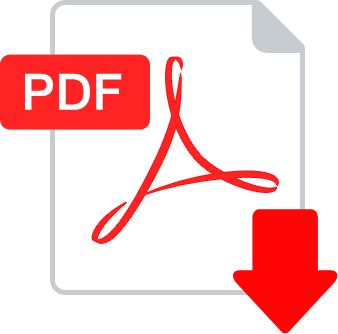 PDF download (53MB)
A printed version is available upon request.
---
Video test roughs: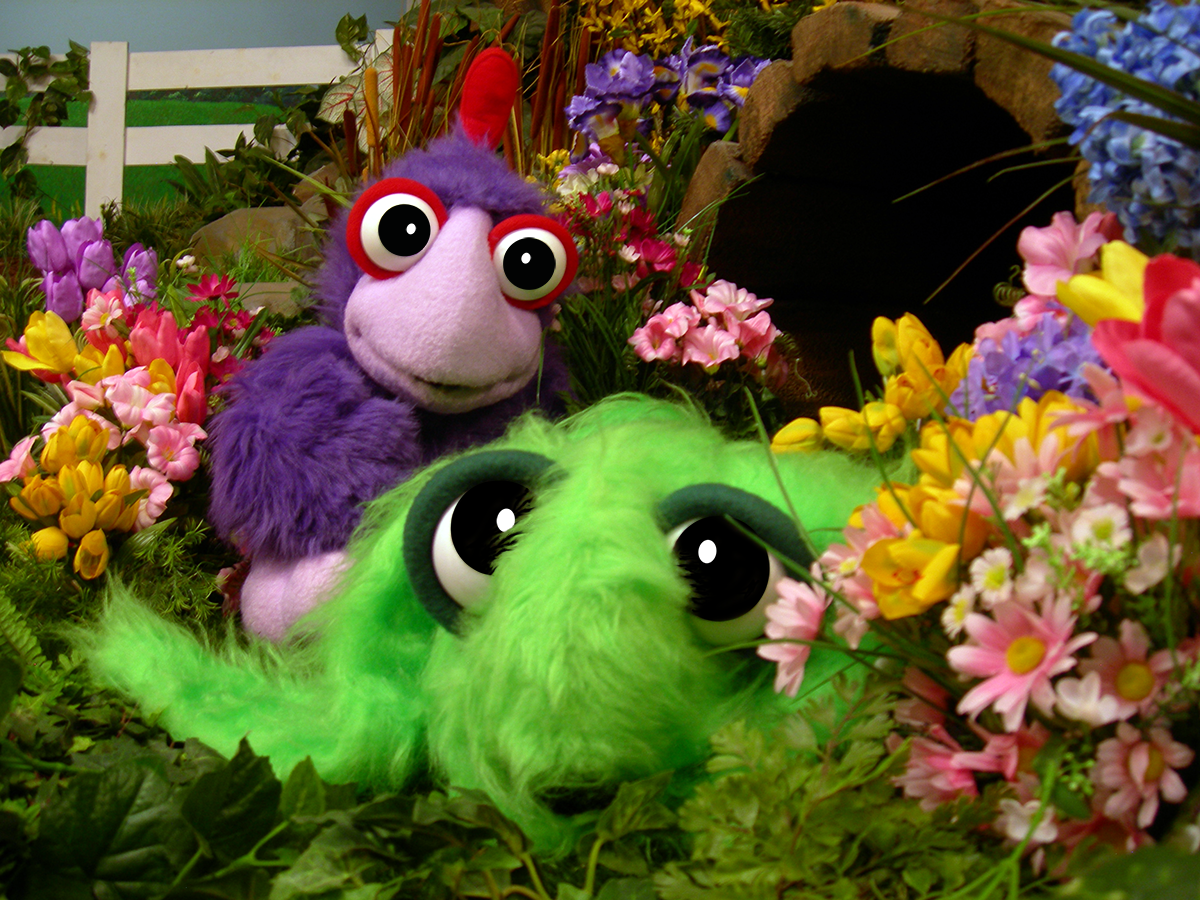 ---
For information about Pollywog Pond, please contact:
Bill Culbertson

Whooplah, LLC

32 Warren Avenue

North Smithfield, RI 02896 USA

401.766.6256

Please also visit:

to view related work and projects.

7" Plush Prototype (Mary Meyer Plush)

Copyright 2014 Wm. Culbertson